January was an okay reading month for me. I finished 6 books... okay technically I only read four books, but since I was so close to finishing two more when the month abruptly ended, I'm adding those last two into January. So let's get on to what I read last month :)
Books Read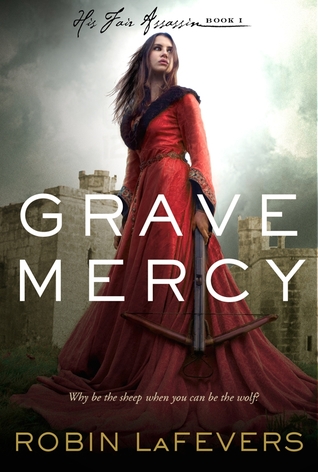 Grave Mercy by Robin LaFevers -
I just did my
review
on this one and I quite liked it! I'm so glad that I finally picked this one up and read it. There's so much more to this story than assassin nuns. I ended up giving it 4.5 out of 5 stars.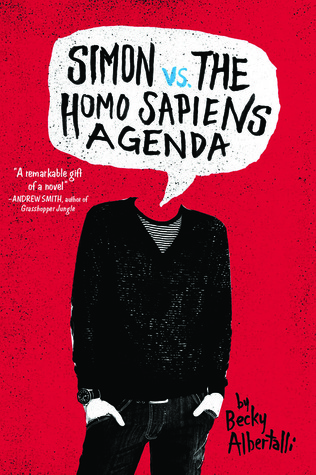 Simon vs. The Homo Sapiens Agenda by Becky Albertalli -
Wow, this book was fantastic. I didn't expect to fall head over heels in love with it, but I did anyway. I did a
review
on this one earlier this month. And spoiler, I gave it 5 out of 5 stars.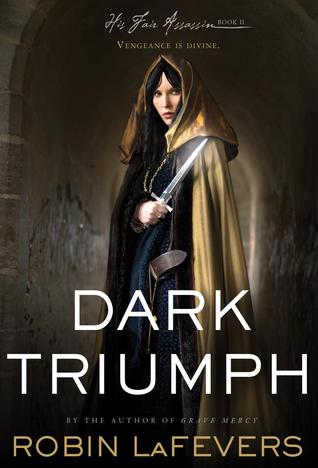 Dark Triumph by Robin LaFevers -
This book was everything and more. So much to love about this one. It blew me away. My
review
went up this week where I gushed about it over and over again. I, of course, gave this one 5 out of 5 stars.
Just Visiting by Dahlia Adler - There is a lot to love about this book, but it fell a little short for the potential for me. I really liked it a lot, the diverse aspects was the most enjoyable part to me. The breaking down of stereotypes, and the realistic exploration of teens that are soon to be setting off for college was enjoyable to read about. But something was missing for me. I ended up giving this one 3.5 out of 5 stars.
The Imposter Queen by Sarah Fine - It's been awhile since I've read a book that leaves each chapter on a cliffhanger that makes you want to keep reading, but The Imposter Queen does just that and doesn't let you put it down. And it was so good! I loved the magic, the romance, the world. So much to love within this book. I want everyone to read it (you should definitely check it out!) I gave 4.5 out of 5 stars to this one!
Mortal Heart by Robin LaFevers - I challenged myself to read this whole trilogy this month as my Series a Month challenge and I did it (give or take a day in Feb. to finish it:)) This one surprised me with how much I ended up liking it. The romance was one of my favorite parts, but I also really enjoyed seeing Annith grow into herself. This story earned 4.5 out of 5 stars from me.
Challenges
Series a Month Challenge - I completed this one for this month! I read the His Fair Assassin trilogy!

#RockMyTBR - All six books I read this month are books that I own! Very proud of myself this month for knocking some of my tbr out! Simon was an ebook I own, but the rest are all physical copies I own.
Flights of Fantasy - I read a total of 4 fantasy books this month! (Grave Mercy, Dark Triumph, The Imposter Queen and Mortal Heart).
Backlist Books - I read 3 backlist books this month. Grave Mercy (2012), Dark Triumph (2013) and Mortal Heart (2014).
Tamora Pierce Challenge - I didn't pick up any Tamora Pierce this past month, but I plan to in Feb!
Other Things I Enjoyed This Month (TV, Music, & Movies)
New Girl - I've been binge watching this show and I'm so in love with it! I love each and every one of the characters. This show puts a big, goofy smile on my face.
Purpose (Justin Beiber) - This came at a complete surprise. It started when I heard someone whose music taste I trust started to rave about this cd, so I checked out and then I couldn't stop listening to it.
The Age of Adaline - I had a feeling I was going to love this movie and I did! My husband even liked it. The story is fantastic and I really liked the different way of filming. It's whimsical and a magical realism story which lands it right up my alley. Definitely watch this one if you're even a tad bit interested in it!