There are always books that I find myself waiting on. Whether it be new books from a favorite author, the next book in a series, or upcoming releases, there's always a few books that I'm trying to be patient while I wait to get reading. This new feature is going to be talking about those books that I feel like I'm waiting forever on.
First up, the books I'm waiting for on my library holds list. I've got a few requests in, some that I feel like I've been waiting forever on already. Though I want to read them so bad, I find myself hoping that they don't all come in at once!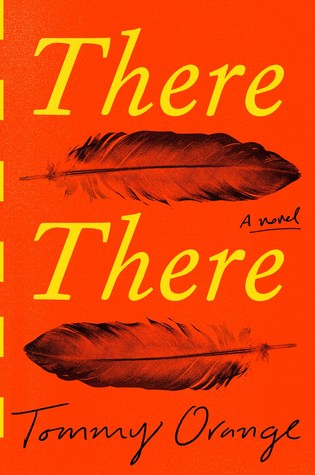 There There
tells the story of twelve characters that are all traveling to the Big Oakland Powwow. While I haven't learned too much about this book, because it sounds like one that has a big impact without the details, I have heard that it deals with some heavier topics. Tommy Orange is a Native American man that (from Goodreads) "writes of the plight of the urban Native American, the Native American in the city, in a stunning novel that grapples with a complex and painful history, with an inheritance of beauty and profound spirituality..."
There There by Tommy Orange
A Place for Us
has been getting some buzz lately, but that isn't the only reason that I want to read this book. This book resonates themes of family with a story that spans decades and shows the family through various eyes within. With the family gathering for a wedding, there are things that come to light after a few years of seperation. I appreciate the diverse representation this book has to offer, as well, as it focuses on an Indian-American Muslim family.
A Place for Us
"is truly a book for our times: a moving portrait of what it means to be an American family today, a novel of love, identity and belonging that eloquently examines what it means to be both American and Muslim" (from Goodreads).
A Place for Us by Fatima Farheen Mirza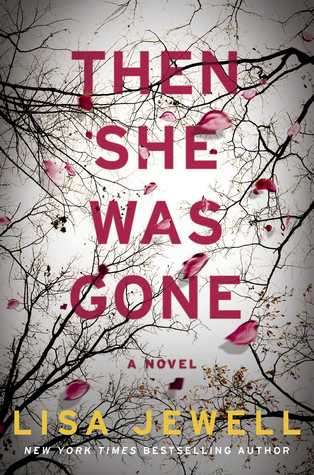 In
Then She Was Gone
we have a daughter who disappeared at fifteen years old, and a mother, Laurel, who has not given up hope of finding her. When Laurel meets a man and starts to fall fast, she is introduced to his daughter who has a striking resemblance to her own daughter. I admit that the cover has really drawn me into this one. As well as all the positive reviews I've heard so far. I've been loving thrillers lately!
Then She Was Gone by Lisa Jewell
Do you ever have those books that give you that five-star feeling? The ones that you have a solid feeling that you're going to love?
The High Season
gives me that five-star vibe. Centered in a beach town with socialites and family, it has everything that I love in a good beach read. "In a novel packed with indelible characters, crackling wit, and upstairs/downstairs drama, Judy Blundell emerges as a voice for all seasons -- a wry and original storyteller who knows how the most disruptive events in our lives can twist endings into new beginnings" (from Goodreads).
The High Season by Judy Blundell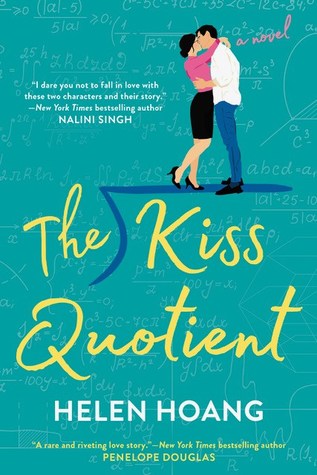 The Kiss Quotient
seems to be everywhere lately; it puts a smile on my face each time I see someone talking about it. In this novel, we follow our main character, Stella, who has Asperger's and works an interesting job coming up with algorithms to predict customer purchases. When she hires an escort to help her learn how to kiss, things start to go a way she didn't anticipate. This books sounds all kinds of wonderful.
The Kiss Quotient by Helen Hoang
The Ensemble
follows a group of young friends within the world of music. This story follows them through their lives as complex relationships develop and emotions of ambitiion, love and passion intertwine among them (from Goodreads). I love stories follow a group of people within a niche world. It feels like a two-for-one when you get to learn about a industry scene as well as characters within the scene.
The Ensemble by Aja Gabel
Listen to Your Heart
follows a young women that starts up a podcast. She finds herself in a predicament when she starts giving advice to a young man she assumes to be into her friend, while she also starts to maybe fall for him. I loved
PS I Like You
by Kasie West and I've been looking to try out another one of her books. As a fan of podcasts, this one has been calling my name.
Listen to Your Heart by Kasie West